SEED's supportive learning environment extends well beyond the classroom. SEED Miami's Student Life program is the boarding component of the 24-hour day, and offers enrichment activities, life skills instruction, and academic support before and after the traditional school day. All students reside in a "house" which is named for a college or university. This house structure encourages a sense of community and cohesion among peers and is reflective of our college-bound mission.
The following are just a few of the components that make our student life program special:
'SPARKS'
Sparks are the talents, hobbies, and interests we help cultivate in our students. Most students know what their Spark is (athletics, drawing, dancing, robotics, etc.) while others need assistance in pinpointing what their Spark may be. Sparks serve as a social and recreational outlet for students, an opportunity to learn a new skill or craft, and a means to connect with others. Connection to a caring adult is an important aspect of the development of a student's Spark. By exploring new Sparks while further developing existing ones, students broaden their knowledge of the world and of themselves.
Sparks that have been offered at SEED Miami include: Robotics, Basketball, Drama, Football, Dance, Singing, Cooking, Soccer, Origami, Bowling, Comic Art, Yearbook, Fitness, Cheerleading, and Chess.
H.A.L.L.S.
HALLS (Habits for Achieving Life Long Success) is an integral part of the SEED experience instilling in students the characteristics that prepare them both academically and socially for success in college. HALLS is represented by four habits that are practiced both explicitly and implicitly across the 24-hour program: Social Intelligence, Endurance, Exploration, and Deliberation. These four broad categories incorporate habits that guide SEED students toward success in attaining college, career, and life goals while providing the SEED schools with a common vocabulary for this important part of the school culture. Examples of HALLS topics may include: cooperation, tolerance, communication skills, courage and tenacity.
EXPOSURE OPPORTUNITIES
It is important for all of our SEED students to be exposed to a variety of experiences, learning opportunities, and fun activities. Exposure trips at SEED Miami have included:
The Real Food Academy

eMerge conference

College exposure trips to: University of Miami, St. Thomas University, Florida Memorial university, Florida International University

Color Me Mine ceramics

Buffalo Cove Outdoor Education Center

Community Beautification project at Amelia Earhart Park
Miami International Auto Show

Jazz concert at Florida Memorial University

The Broadway show, "Wicked"

Boomers! Family Entertainment Center

Miami Heat game

The film, "Selma"

Frost Museum of Science

Barry University field day

Family poetry night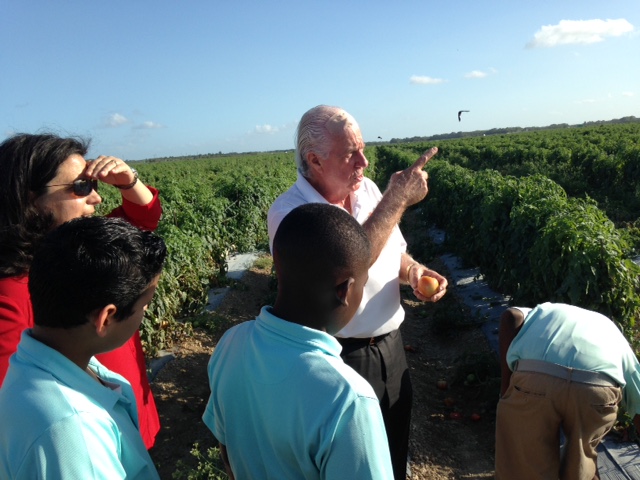 For more information regarding the Student Life Program at SEED Miami, please contact Director of Middle School Student Affairs, Ms. Nicole Padro at npadro@miami.seedschool.org or 786.309.0540 or Director of High School Student Affairs, Ms. Latrice Thomas at lthomas@miami.seedschool.org or 786.239.0211.